Welcome to Project Double Diamond Part 3, When we last left off, Nintendo was in the big leagues, however in 1983 the games industry was on it's last leg in North America. Heck the arcades started to decline around this time. Despite this, Nintendo released it's next big thing in Japan, What was it? Could it emulate the same success in America and Europe? What made people want to buy it? Find out today...
Read Part 2 if you haven't already.
Before this mysterious new console Nintendo released...
The Game and Watch series (released from 1980-1991), Which was inspired by a trip from creator Gunpei Yokoi took and saw a man playing with his calculator. These may seem primitive by today's standards, but it had such innovations like Cheap games, an internal clock, and Portability, something that was started by the Microvision, but not perfected until this, and later the Game Boy line (which we'll talk about next time). These games were rather simple, juggling, filling cars with gas, collecting treasure at the bottom of the ocean, but there was one innovation that would change video games FOREVER!!!!!!!!!
The Donkey Kong G&W game introduced the world tho the D-Pad. The joystick required you're whole hand, while this creation you could play with one finger or thumb, heck they were cheaper, easier, and smaller to produce. This would lead the way to the...
The Nintendo Family Computer (or Famicom for Short) was more powerful than anything before it, had 2 action buttons, a start button, a select button, the D-Pad, and a microphone. It even had a 3rd controller port for special controllers. It did start out having arcade ports (pretty close to the originals if that), but it got original games including...
Sports titles like Tennis, Golf, Baseball, Soccer, and 10 Yard Fight (football)...
Light Gun games like Duck Hunt, Wild Gunman, Hogan's Alley, and Gumshoe...
Make your own stage games like Excitebike, Wrecking Crew, and Mach Rider...
And Lastly, Action Games like Ice Climber, Clu Clu Land, and Balloon Fight.
Sadly People wanted more... so Shigeru Miyamoto made what could be his greatest accomplishment up to that point You see Nintendo EAD was developing 2 games taht were completely different to increase interest in the Famicom. and as a final horrah of the FC before the next big thing for Nintendo. This game would be known as the best selling game for over 20 years... That game was known as...
Super Mario Bros introduced a whole generation of gamers to new concepts, like Ever Changing Levels, Enemy Variety, Power Ups, Side Scrolling, Extra Lives, Bosses, and Smooth and Tight Gameplay, Some of these concepts are nothing new, but these were popularized with this father of innovation. Heck it would be more important as we'll later show... but what else can be said about this game that hasn't already been said, It was the gold standard for years to come, but with all these cool games, What would it take for the system to come out in a country where video games were essentially dead?
This is the Nintendo Advanced Video System... It had a lot of what the Famicom had, Controllers (which were now wireless), a Light Gun, a Tape Recorder for saving data, and a Keyboard for Programming (neither of which were actually on the Final console). The Famicom had creatable and customizable games, but they broke easily and had now way of showing people your creations because this was Pre-web. Besides... No one in america wanted to purchase the damn thing, keep in mind that ET, Pac Man 2600 and other factors were fresh in people's minds and this was more of a videogame than a computer... So what do you do if you were Nintendo...
Why you rename it to Nintendo Entertainment System and change it to a Robot Game rather than a Video Game. It was sold in New York Toy Stores in 1985 and if it wasn't successful, the Stores could get refunds on all unsold systems... Fortunately it sold out and slowly but surely, the North American Games Industry was slowly rising back from the ashes...
Oh did I mention R.O.B. (or Robotic Operating Buddy). He was a Nintendo peripheral that supposedly played games with you, but he was slow, only 2 games worked with him, and it was yet another primative cash in to the world's interest in robotics. he did have an influence along with several small time Nintendo characters like Duck Hunt Dog, Mr. Game & Watch, and Ice Climbers to be in the Smash Bros Series (which we won't talk about today).
Back in Japan, The Big N Released the Famicom Disk System (or FDS), an add on to the Famicom that allowed the Famicom to play Magnetic Disk related games. It allowed for Game Saves, an extra Sound Channel, and bigger games. This would lead to the game that popularized the system itself...
Legend of Zelda was the Second project Miyamoto was working on, it had a top down perspective, puzzles, collectible items, secrets, a Fantasy setting, and this would be the most epic game released up to that point. You had Link Saving Zelda from Ganon, which would be come a franchise. Originally you could create dungeons, and go to the past, present, and future, but due top a number of factors, that wasn't possible, but time travel was later put into the series. More games were released for the FDS from Nintendo like...
Metroid, Which combined the Sidescrolling Platforming action of Marion with the exploration of Zelda, and adding a Scifi setting (the american version had a password system)...
Kid Icarus, Which was a combined elements of Mario, Zelda, and Metroid and put in a greek mythology setting...
Nazo no Murasamejou (Literaly translated as Mystery of Murasame Castle) which is an eastern influenced version of the Western influenced Zelda. It was only released in Japan and wasn't that popular over there...
As well as Nintendo's Offerings, Nintendo had huge backing from 3rd parties...
Capcom, Who had games like the Mega Man series, Bionic Commando, Many Arcade Ports and Disney Games...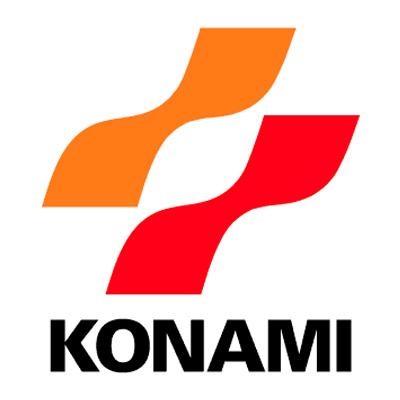 Konami/Ultra Games/Palcom who released many arcade ports (like Contra), as well as original offerings like Castlevania (orginally on the FDS), and Metal Gear...
Square and Enix (later to be merged) released the Final Fantasy and Dragon Quest RPG Series on the NES/Famicom and they'd later create more RPG Series...
Other Companies joined in, releasing ports such as Bubble Bobble, as well as original offerings such as Ninja Gaiden and Blaster Master.
Even Nintendo was having a time of Creative Flexing...With sequels to Zelda and Mario (both Mario 2s) but the year of 1989 was arguably when nintendo had their strongest peak, and their stiffest competition...
In 1988, Sega released the Mega Drive in Japan... It was more powerful than any system before it, However it wasn't as successful as the NEC's PC Engine. It was successful enough for an American release in 1989, It was owning the NES with an aggressive marketing campaign, and better graphics compared to the NES, Heck Nintendo actually only allowed 5 games A YEAR from 3rd parties and only allowed them to produce games for their consoles. This was the reason you saw a lot of unlicensed games for the NES, and Nintendo's tyranny style business policies is why you saw a lot of companies (like Electronic Arts) transfer their games to the Genesis. We'll discuss the Genesis in more detail in the next part. If the Big N wanted to survive, it needed something more...
Also in 1989, Nintendo teamed up with their old rival Universal to release the Wizard, A movie that was a marketing tactic to get people interested in Nintendo Again... It's almost exclusively remembered today as the game that introduced America to What is arguably Nintendo's greatest achievement up to that point, which I'll discuss in the next paragraph. I might discuss The Wizard in greater detail someday, but what was this movie really promoting?
Super Mario Bros 3 was the perfection of what the original Super Mario Bros was... It had more colors, enemies, bosses, tighter controls, more power ups (like the famous Tanooki Suit), secrets, and had pretty much everything a Mario fan wanted. This single handedly made the NES Relevant again, even after Nintendo Released their next big console...
However in 1989, Nintendo needed something that would crush the competition since the NES and Genesis were neck and neck, so Nintendo needed to expand to new avenues...
Coming up in Part 4, The war has begun...
KEY PEOPLE:
Hiroshi Yamauchi commissioned the creation of the Famicom and is still the head of Nintendo worldwide...
Shigeru Miyamoto created some of Nintendo's biggest games like Mario and Zelda, and these games touched a generation...
Gunpei Yokoi was the head of Nintendo R&D1, they made games like Fire Emblem (in Japan), Kid Icarus, and of course Metroid. He'll play his biggest role in his life in the next part...
Any NES game above will work (Especially Mario 1, 2, & 3 and Zelda 1 & 2), I recommend playing on the original cartridge if you can. I also recommend seeing the Wizard, as a viewing of a relic of Video games and mass marketing.
Coming This Christmas, things get super and portable with The Super Nintendo and the Game Boy, and we talk about the Sega-Nintendo Console War. Right Now, What do you think so far, Any corrections, thoughts, comments, additions, whatever? See you for part 4.
All images belong to their respective owners and this blog is meant to be educational, so these images are protected under fair use. However, if you'd like one or more images taken down, please contact me at Anonymousyoshi007@gmail.com.