Welcome back to my Nintendo Retrospective, Last time we learned about Nintendo's time as a card manufacturer and as Japan's Toy manufacturer that almost could. Today we're talking about how they got into the market that made them the most famous, Video Games...
Read Part 1 if you haven't already.
In the mid 1970s, Nintendo was struggling in the toy market. Sure they had the occasional success like innovative 10 Billion Barrel, but by the 1980s, they were pretty much out of the toy market. You'd think that the story ends there, but it was just beginning.
Sure they had experience with arcade games and other electronic games, but they're first real video game was 1975's EVR Race, which was essentially a horse racing game. From what I can tell you, It looks like it used FMV footage to display the actual racing. Players would predict on who they thought would win. Not much is known about this game, except that it wasn't a big success due to it's complicated nature, gameplay, and it's high failure rate. Still Nintendo wanted to compete in this emerging market competing against the likes of Sega, Taito, and others.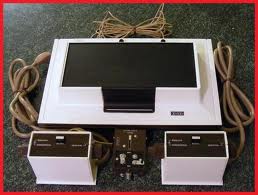 Before Nintendo had their first successful Video Game Anything, They tried their hand and purchased the Japanese rights to the Magnavox Odyssey. Even though it was the first video game console in the world, it didn't do any better in Japan than it did in America. Being so simplistic it felt more like a board game than an actual video game. So if Nintendo wanted to survive in the industry they needed something that was simplistic enough to be marketable, but complex enough to feel like a video game.
In 1977, They did just that, Nintendo released the Color TV Game series. Featuring games that were popular in the Arcades like Pong, Breakout, and the Racing games that were oh so popular at the time. These systems include the Color TV Game 6, Color TV Game 15, Color TV Game Racing 112, and Color TV Game Block Kuzushi. These contained many variants of the same game. However in the late 70s, the Atari VCS was already out for american shores, so Pong consoles were irrelevant by the time this came out. Still, The writing was on the wall, The Big N was in the Video Game Market with their first successful video game.
In 1978, Nintendo Came out with Computer Othello. A virtual version of the game Othello (Obviously). It's really hard to comment on, but while it was a bigger success than EVR Race, It still wasn't hitting the sweet spot with the public. Just look at that button layout, and The idea was boring. Also keep in mind Taito's Space Invaders came out around the same time, it doesn't take much thought to tell who was the bigger success story this year. However it was successful enough to get a home release. Speaking of Space Invaders...
Space Fever was a carbon copy of Space Invaders, Hell, some of the enemies looked like Space Invaders. They say imitation is the sincerest form of flattery, but I'm pretty sure Taito threatened a lawsuit for being a complete exact copy, but if you want a lawsuit, Hehe... we'll get to that. While Nintendo doesn't remember this game well, neither does the general public, since this game was forgotten as soon as it was released.
Sheriff was Space Invaders mixed with Robotron 2084, It involved a cowboy saving his lover from a team of banditos. It did feel like Robotron with it's free roaming action, and 8 way shooting, but it did have elements of space invaders, like barriers, squads of enemies, and the extra point bonus at the top of the screen. While it wasn't the biggest success in the world, it did introduce the world to Nintendo's first character, Which was the titular sheriff. They did have much more successful time (at least in Japan) with...
Radar Scope was how Nintendo learned how to take inspiration from other games without being a full on knockoff. It had an isometric perspective, It was yet another game similar to the Space Shooters at the time, but it had a damage meter for attacks that don't target the little laser thing. The attacks that hit the Laser are a one hit KO. While it was a success in Japan, it didn't emulate well in America. It didn't help that Namco's Pac-Man came out in America the same year (1980), to much more critical and commercial acclaim, Still, Minoru Arakawa wasn't going to let his new US branch of Nintendo Fail, so he commissioned Nintendo to create a new game out of the failed game. What he got Young Upstart Shigeru Miyamoto to create was, in a word, Brilliance.
In 1981, Nintendo converted all the unsold Radar Scope cabinets into their biggest game up to this point. It was originally going to be a game based off of Popeye, but the license fell through and became Nintendo's golden boy for a while. Popeye became Jumpman (later Mario after Nintendo's landlord Mario Segale), Olive Oyl became Pauline, and Bluto became the big ape he always resembled, a giant stupid ape known as Donkey Kong. In the game you jump from platform to platform as Mario to save your girl Pauline. It was Nintendo's biggest success story at the moment and saved Nintendo from certain destruction. However this game will be their biggest downfall up to that point.
In the next couple of years, Nintendo released many games inspired by Donkey Kong (with various degrees of success) like...
Donkey Kong Jr. Which put a role reversal to the first game with Mario as the Villain and Donkey Kong's Son as the Hero.
Nintendo's Dream Game came true with Popeye, It was very similar to Donkey Kong, but you collected items to succeed, and could beat Bluto,
Mario Bros, which was inspired by Joust, and introduced Mario's Brother Luigi. You had to clean the sewers filled with Koopas, Crabs, and other oddities. Mario and Luigi will have a bigger part in the next part.
And Finally, Donkey Kong 3, Which was a vertical shooter where you play Stanley and shoot DK and a lot of bugs. It was a very different game from it's predecessors and didn't catch on with the general public.
As if that wasn't crazy enough, Nintendo faced real life monkey business in the court room too. Universal sued Nintendo for Donkey Kong Supposedly copying King Kong. I'll save you the details for time and give you the TL;DR Version:
IN THE EARLY 1980s, NINTENDO MADE LICENSING DEAL FOR EVERY DONKEY KONG PRODUCT UNDER THE SUN. COMPANIES LIKE PURINA, COLECO, AND MILTON BRADLEY HAD DK MERCHANDISE, AND IT CAUGHT THE ATTENTION OF UNIVERSAL CITY STUDIOS. THEY DEMANDED ROYALTIES ON EVERY DONKEY KONG MACHINE FOR COPYING KING KONG. IT GOT UGLY FOR A WHILE FOR BOTH COMPANIES, AND WAS SETTLED OUT OF COURT AFTER NOTING THE DIFFERENCES BETWEEN THE TWO IPs, AND USING UNIVERSAL'S CLAIM THEY USED IN COURT A FEW YEARS EARLIER AFTER TRYING TO RELEASE THE 1976 VERSION OF KING KONG BY SAYING KING KONG WAS IN THE PUBLIC DOMAIN. IN THE END UNIVERSAL WEEPED AND NINTENDO CHEERED!!!!!!
While this was going on in America, Nintendo Already released their next big thing in Japan. Coming up in Part 3, Nintendo, and the video game industry as a whole is changed forever.
KEY PEOPLE:
Hiroshi Yamauchi Made some key decisions around this time that affected the Big N forever. Like changing them from a toy to a game company, and commissioned many of the works above.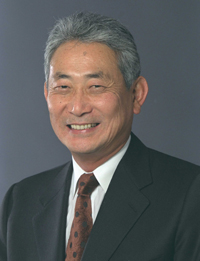 Minoru Arakawa was the head of Nintendo's then new American division, and helped Nintendo appeal to American Gamers.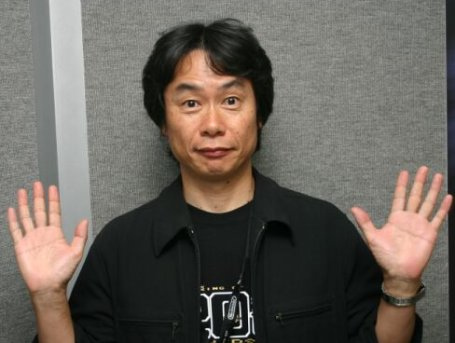 Shigeru Miyamoto (AKA GAMER GOD), made some of Nintendo's biggest games (like Mario Bros. and Donkey Kong) up to that point and he'll continue to make games for the company as the years go on.
HOMEWORK:
For home work, any of Nintendo's later arcade games like Donkey Kong, Donkey Kong Jr, and Mario Bros. will do. you can get these games on NES and official emulation (since not everyone's for using MAME). but nothing can beat going to an arcade if you can and playing these games in person.
Next time, NES, Super Mario, Zelda, Metroid, Game and Watch, and more (and it probably won't be as big or long). Right now, I want your opinion. do you like the series so far? Do you have any constructive criticism? Do you have any corrections? Questions? Comments? Concerns? Let me know in the comments below.
All images belong to their respective owners and this blog is meant to be educational, so these images are protected under fair use. However, if you'd like one or more images taken down, please contact me at Anonymousyoshi007@gmail.com.