GAMES WITH BOOBIES, BUTTS, BRAS, PANTIES, BIKINIS
, and, oh, Games with a massive language barrier you're better off playing elsewhe...
A. Yoshi:
GET LOST, YOU STUPID CREEP!!!!!
Joe Tokugawa: Shut up, You're no better as evident by you're likes, favorites on several so...
AY:
SHUT UP, UGLY NERD!!!!!
JT: And don't let me get started on your relationship with...
AY:
F**K YOU, YOU'RE SO DEAD!!!!!
*Joe disappears with a popping sound effect and without moving*
DAMMIT!! WHERE DID YOU GO?!
In the 1980s, NEC had a stranglehold on the personal computer market. With the NEC PC series, but there were two more big players around this time, one was Sharp...
Sharp's first PC release was the Sharp MZ-700 released in 1978, it was known for it's built in tape deck. It was also known for being mostly in monochrome (you've got to forgive it, it was the 1970s), Another interesting not was it's release in Europe. It was decently popular in Japan and parts of Europe, but it wasn't until 1982 that Sharp became one of the big 3.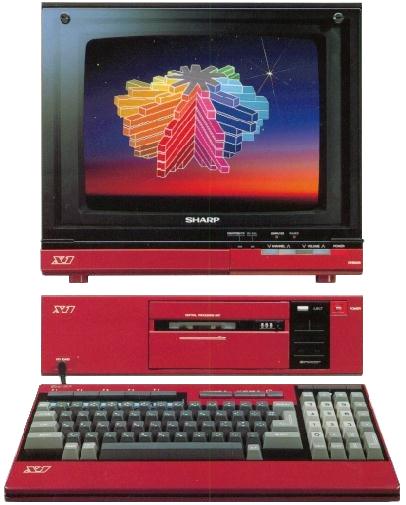 In 1982, The Sharp X1 was released, It had a Z80 Processor, ran at 4 Mhz, had 64KB of RAM, up to 48KB of VRAM, 6KB of ROM, a 320 (or 640)x200 resolution, 8 colors, a 3 voice PSG, 2 I/O Ports, 2 Atari Ports, audio out port, keyboard port, printer port, Built in Tape Deck, and cost the equivalent of $1,400. It got even better in 1984 with the X1 Turbo with 96KB of VRAM, Up to 168KB of ROM, up to 640x480 resolution, some models even had a Built in 5.25" Floppy drive or two.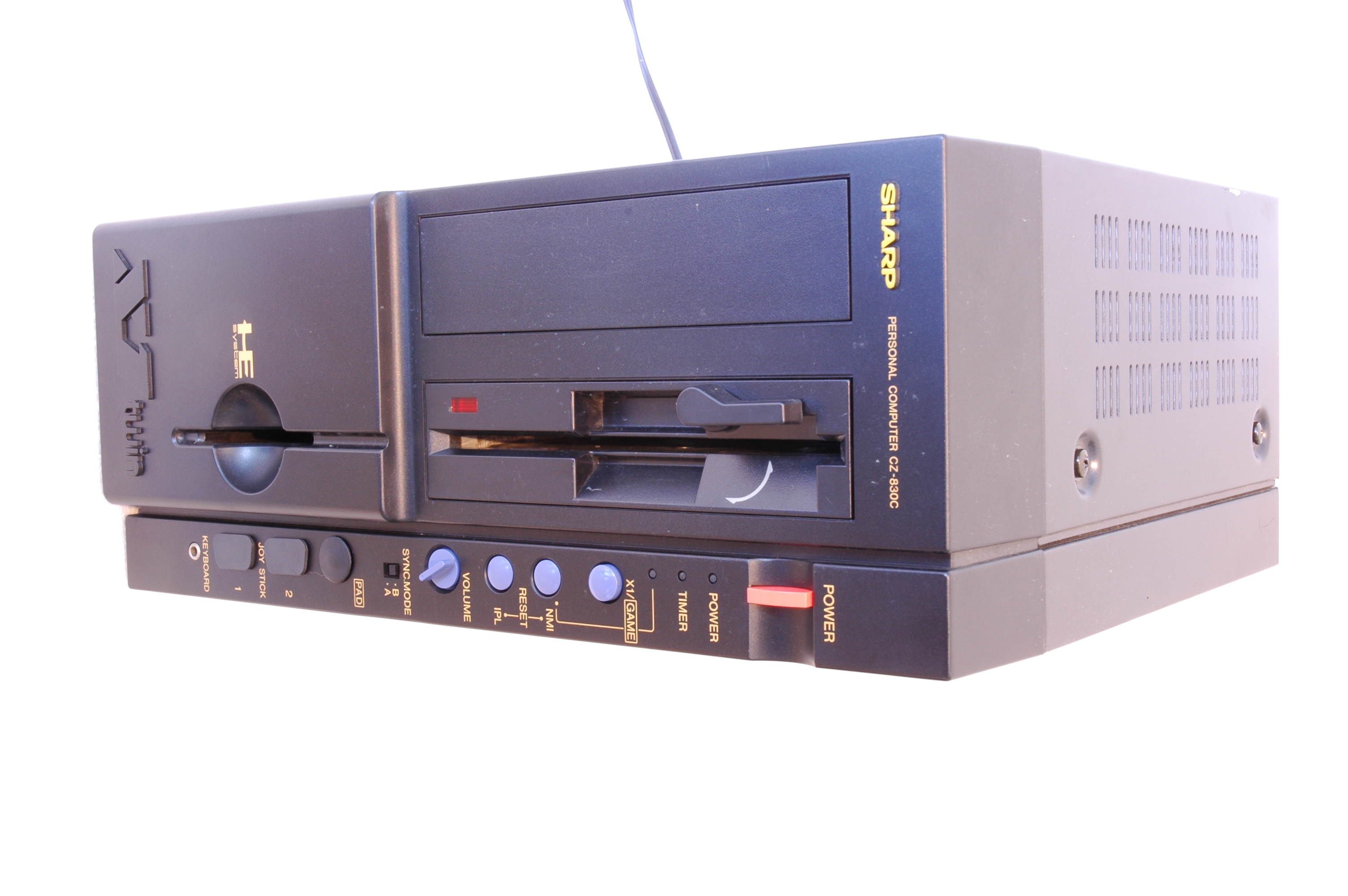 In 1987 there were 2 new sharp computers, 1 was the X1 Twin, with a built in PC Engine, and the big one was the IT'S OVER X68000!!!!! WHAT, X68000?!?! It had a 10 MHz processor, a tower design, 1MB of RAM, which could be upgraded to 64MB (though I recommend only going up to 4MB), 2 5.25" Floppy Drives, and came with Gradius as a pack in. There were several upgrades, that upgraded the RAM, added Hard Drives, added faster processors, and added 3.5" floppy drives...
The Sharp X68000 Was Known for having a gamer's library. It was also known for it's vast amount of peripherals and joysticks, Capcom even came up with a couple... you could enhance your game with FM synthesizers.
GAMES:
X1 SERIES:
The Computers' Library was similar to the PC-88, and FM-7, and had a lot of arcade ports... There is one unique game that you have to see for your self...
Euphony was a medieval Metroidvania RPG and was probably the best exclusive on the system.
X68000:
The system had a lot of arcade ports, really good Ports at that. one company was known for really good X68K ports That was...
Akumajou Dracula, was a damned good Castlevania game, and a damned hard one. It had superior graphics and sound to what was on the 16 bit Castlevanias at the time. It even came out as Castlevania Chronicles on the PS1 in the US...
HOW CAN I EXPERIENCE IT FOR MYSELF?
X1 you're better off getting it's games on other systems (if possible), but the X68000 you can find a couple decent emulators for the system, or you could buy the system and games, which aren't easy to come by and are expensive. So Yeah, there's much better systems youc could play games on where you don't have to break the bank or go artificial/possibly illegal (look through my back catalog to find my thoughts on Emulation)...
NEXT TIME:
We Conclude this miniseries, next time...
All images belong to their respective owners and this blog is meant to be educational, so these images are protected under fair use. However, if you'd like one or more images taken down, please contact me at Anonymousyoshi007@gmail.com.